| | |
| --- | --- |
| | "I believe there is more to singing than just beautiful tone production. I focus on the foundation of beautiful singing, musicianship, and performance by using my revolutionary level-based voice program." |
Vocal Expertise Levels
There are three expertise levels in my Vocal Studio. This revolutionary program includes breathing, vocal beauty, agility, harmony, musicianship and performance. By using my unique roadmap of competencies, I have created a new way to teach vocal instruction, which is less expensive than traditional private lessons and takes less time for the singer to see improvement. My students study voice through classical, musical theater and even pop repertoire.
What are Group Voice Lessons?
Studies in the last ten years have found that beginning and intermediate singers move faster in a group lesson rather than traditional private lessons. My group lessons are very small with a minimum of two students and a maximum of three students. Group lessons are one-hour in length.
Click here to schedule a FREE phone consultation with Karen Lake
Can anyone learn how to sing?
I am one of the few voice teachers that believe that vocal production can be taught to ANYONE regardless of their God-given gift! My mother described my childhood singing voice as fingernails on a chalkboard, but with quality training and skills I was able to learn how to sing beautifully. I teach the basics of singing through classical skills. Once acquired, a vocalist can use those basic skills to sing any genre of music beautifully. Those basic skills include breath management, creating resonance, sustaining the voice, releasing a natural vibrato, sight singing and performance training.
OCSA Audition Program
I am the first teacher to create a customized audition prep program for the Orange County School for the Arts. (Formally known as OCHSA) Former and current students of mine have been accepted into both the Musical Theater, Integrated Arts and the Classical Voice programs. Click here to email Karen Lake for the complete program details.
Click here
to schedule a FREE phone consultation with Karen Lake
What grade is ideal for starting?
4th-6th grade is the ideal age to start voice lessons. I have a great fourth grader that started with me in 2nd grade but that is unusual. The only way for a young singer to be successful in my program is that the child not the parent wants to have the lessons. They must understand that building the voice takes regular practice just like piano lessons. I take younger singers on a trial basis only after meeting the parent and the child to discuss my program and expectations.
What ages do you teach?
My favorite ages to teach are elementary and middle school, but I find that almost all of my students stay with me until they leave town to pursue their college dreams. With that being said, I have a good mix of elementary, middle school and high school students. And last but not least, I love to teach adults. Adults take voice lessons for very specific reasons and are great about finding a regular practice schedule.
Click here
to schedule a FREE phone consultation with Karen Lake
What about recitals?
I believe in performance practice. I always find it a little crazy that some teachers don't have recitals and don't teach performance technique. If I teach you to sing beautifully but no one will ever hear you, then what is the point? We have 3-4 recitals a year and it is an essential and positive portion of my vocal studio program.
Background
Karen Lake earned a Bachelor of Education Degree from Brigham Young University in Utah. A past certified and accredited teacher, she has taught in public schools in Utah and California, conducted school and church choirs, and directed musicals. Her students appear as soloists in choirs, concerts, operas, and musicals at El Toro and Trabuco Hills High School, Foothill and Portola Hills Elementary, RSM, Los Alisos and La Paz Intermediate, and last but not least; The Orange County School for the Arts in Santa Ana.
Click here
to schedule a FREE phone consultation with Karen Lake
Here's what parents are saying about Karen Lake

"Thank you for all your time and heart in nurturing Sarah's love for voice."
-- Daisy Sparks

"My daughter has been training with Karen for the past 3 years. Karen's step by step approach makes it easy to see improvement as well as hear it at the quarterly recitals. Through Karen's help, she has gone from someone with great vocal potential to "Wow, that's my daughter!" -- Lisa N.

"Thank you SO much! Olivia left today completely excited about the program. As soon as we arrived home she brought out her materials and went over her assignment with me, then disappeared into her room to practice. I explained that she could likely wait until tomorrow to practice, but she wanted to dive in immediately. She has complete faith, having met you and knowing some of your students, that you will be a fantastic teacher who can help her reach her potential.
Thank you!" -- Theresa
"I can't thank you enough for your help with my granddaughter's audition. Cutting the CD's, coaching her to bring out her best, giving her the advice about the type of accompanist she should have for her chosen music, the need for guitar or piano and many other extras you offered to her. It's just what she needed & she came back full of enthusiasm & confidence. You went above and beyond and it is so appreciated. She couldn't have had a better professional coach."
-- Shirley Demmon


"My daughter Kathleen has been taking singing lessons from Karen Lake for two years and has thrived under Karen's guidance. Not only has Karen improved and refined Kathleen's natural singing talent, Kathleen has learned life lessons under Karen's guidance. Kathleen has learned the value of hard work and the repercussions of not giving one hundred percent of her ability and effort. Karen has helped boost Kathleen's self-confidence and belief in her own abilities. She has taught her that when something goes wrong she needs to push through it, and continue to do her best. I am thrilled that we found Karen, she and her family have been a blessing."
-- Melissa Riggert
"Thank you for hosting another great recital. My piano teacher never had recitals. As a kid, I thought this was great, but as an adult I realize how much I would have gained.

We are so pleased with the progress and confidence Renee has gained in the years she has been working with you. The confidence she has gained in your classes is apparent in other aspects of her life. She so looks forward to her time with you. We are so blessed to have found you!!"
-- Kathy Gentry
What Does It Cost?
Group Lessons are one hour in length and cost $120/month for four weekly lessons. Private half-hour lessons can be scheduled for $60/each lesson or at a discounted rate of $200/month if you schedule four lessons per month.
1-hour weekly group lessons: $120/month (maximum: 3 students)
30-minute weekly private lessons: $200/month or $60/lesson
45-minute weekly private lessons: $300/month or $90/lesson
| | |
| --- | --- |
| "Karen Lake is a true professional as a voice instructor. She is an incredible and wonderful teacher that challenges each student, yet makes it fun and rewarding. Karen has worked with my son the past three years and has helped him obtain lead vocal roles in musical theatre, acceptance in a performing arts school, and much more! I highly recommend Karen for anyone who wants to pursue their passion and succeed personally and vocally." - Gigi V. | |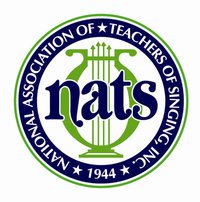 Click here to schedule a
FREE phone consultation with Karen Lake.
28532 Chimney Rock Circle, Trabuco Canyon, CA 92679
949-683-2464